We have been turning used horseshoes into decorative and practical items for home and garden for several years now!
There seems to be no limit to the range of items that these used shoes can be upcycled into, from small wall hooks & coat racks to nameplates and more!
Some examples......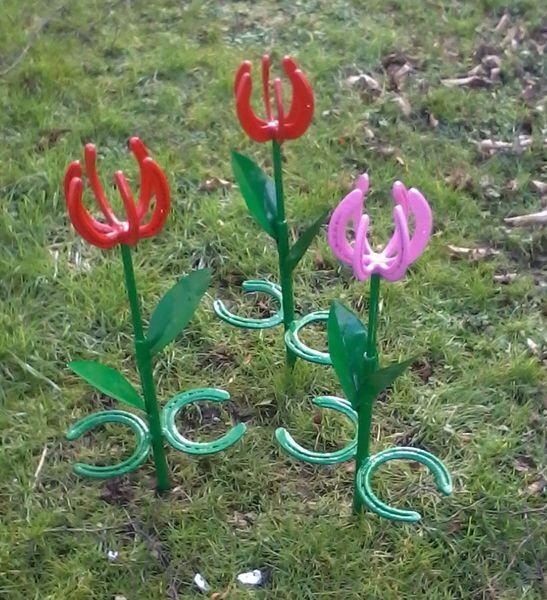 A small bunch of horseshoe tulips, with shoes forming the flower heads and 2 shoes on the stem to keep them stable once planted in the lawn.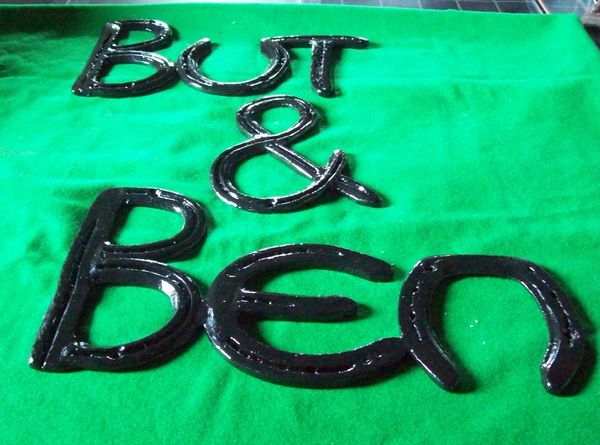 This is a name sign we made for a guesthouse, it is made entirely out of recycled used horseshoes with many of the shoes having to be re forged and shaped to form the letters, especially the '&'. They have been drilled for fitting to a wall and are finished in black gloss over red oxide primer..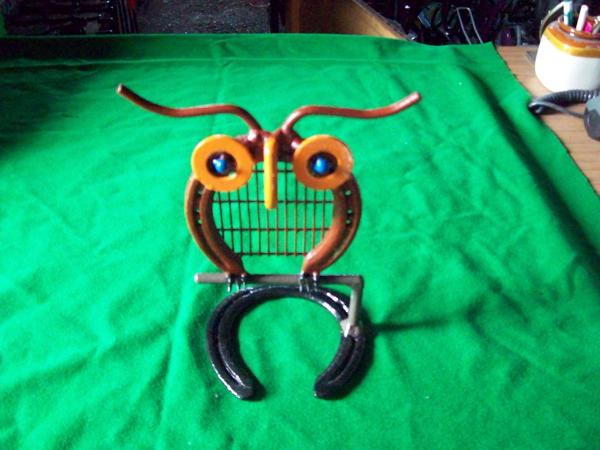 This owl was made from a couple of recycled horseshoes and bits of perforated sheet from an old washing machine along with some new steel to make the perch.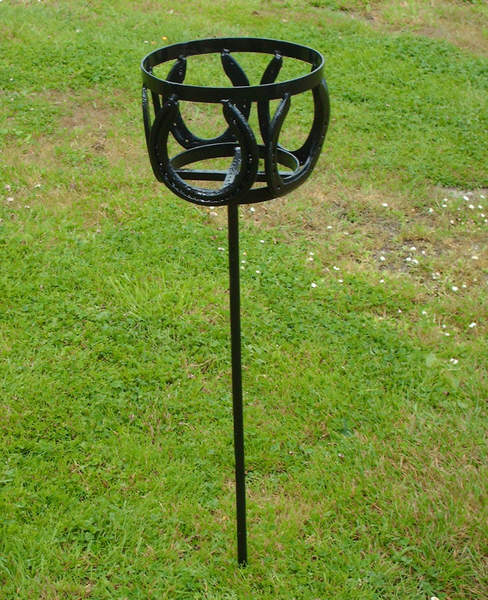 A pot plant stand to take a 6 or 7 inch pot, the pole is solid 3/4" steel and is very sturdy when pushed in the ground! It is finished in black gloss over red oxide primer.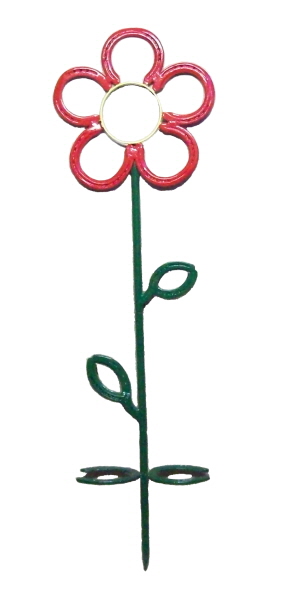 One of our horseshoe sunflowers which split in the middle between the leaves to allow us to package them up for posting, they stand roughly 4 to 5 feet high and the flower is about 16" diameter, gloss painted over red oxide primer.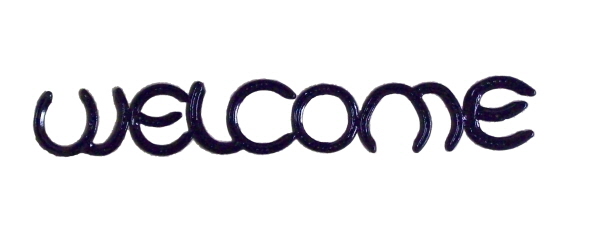 Another different sign, this one spells out 'welcome', again black gloss over red oxide, drilled and countersunk for easy fitting to a wall or beam.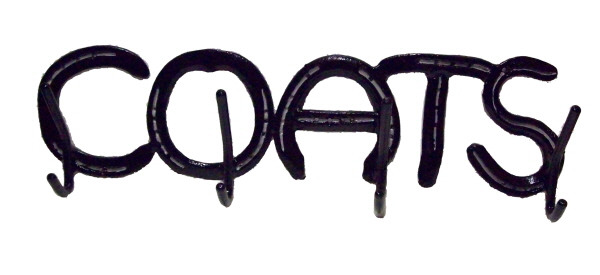 This one has pegs added to turn it into a coat rack, we have also made a big welcome sign with coat hooks.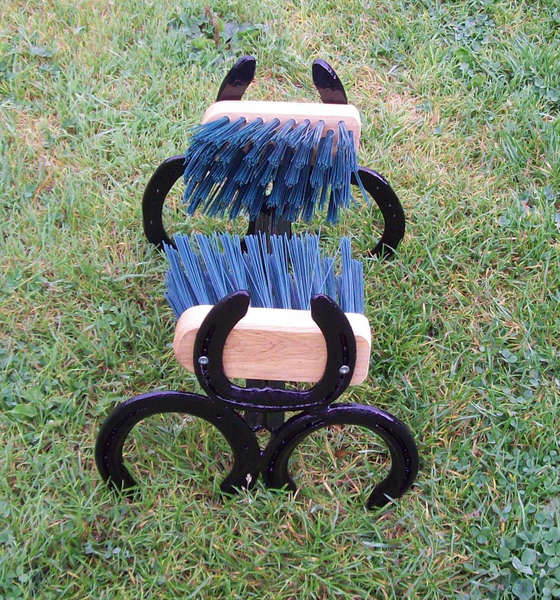 A boot cleaner / scraper, this one is of our own design and was originally designed with the half broom heads to be for heavy farm / gardeners use, however they seem to be very popular in general, we now supply them with smaller brushes, coating is black gloss over red oxide primer.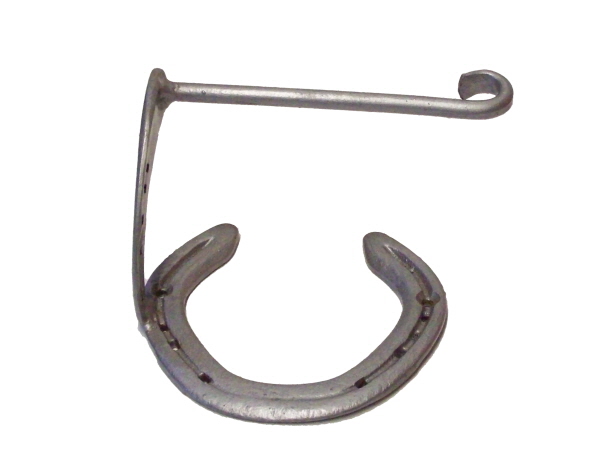 This is a toilet roll holder made from one and a half shoes and a piece of hand forged round bar, it has drilled countersunk fixing holes and is finished in a smooth silver paint.

Our horseshoes arrive just as they were removed from the horse with dirt, rust, nails and sometimes a bit of hoof still attached!
We first put them through the forge and heat to dull red, this loosens the rust and nails and burns off any hoof remains, nails are then removed and shoes wire brushed and sorted into sizes once cooled; ready to be used in the next product.

Once constructed the product will be chemically treated with a rust converter, once dry the powdery deposits are brushed off and two coats of red oxide primer are applied and allowed to fully harden. Finally two coats of colour are applied and allowed to dry before the item is offered for sale.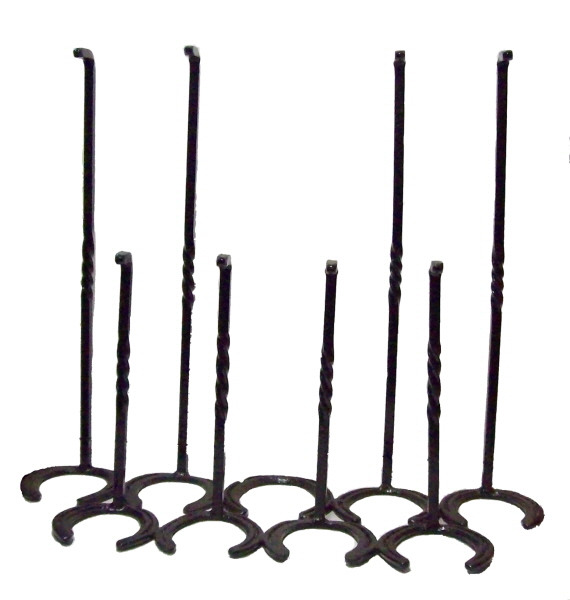 Boot stands! We have made these in many different configurations, round taking 3 pair of boots, straight taking just 2 pair, or like in the picture taking 2 pair of adult and 2 pair of childs boots.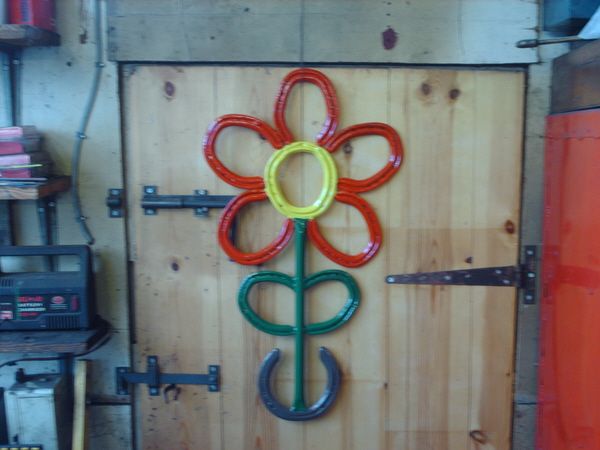 A decorative flower we made for a customer using her own horses shoes! It is finished in gloss paint over 2 coats of red oxide and has countersunk holes drilled in it for fixing to a wall.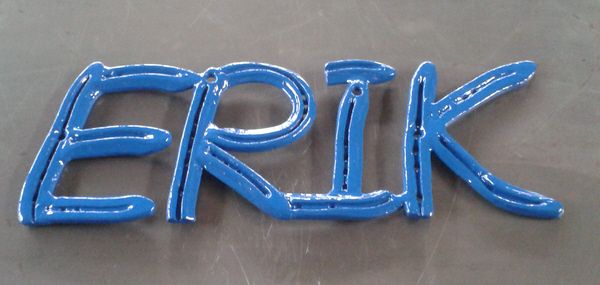 ERIK is a nameplate to go above a horses stable, we built this just before Christmas 2016, finished it in time to catch the last post and it arrived on time! Hand forged from used horseshoes, treated with rust converter, primed and painted in that lovelly deep blue, almost looks powder coated!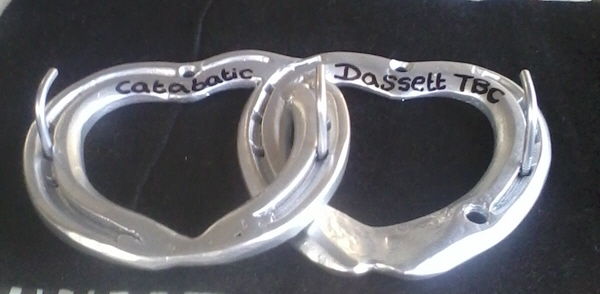 This twin shoe keyrack are silver powder coated, we were asked if we could make something out of 2 shoes from deceased horses so with a little consultation by email we made this and Mandy wrote the names of the horses on the respective shoe with a black paint pen!.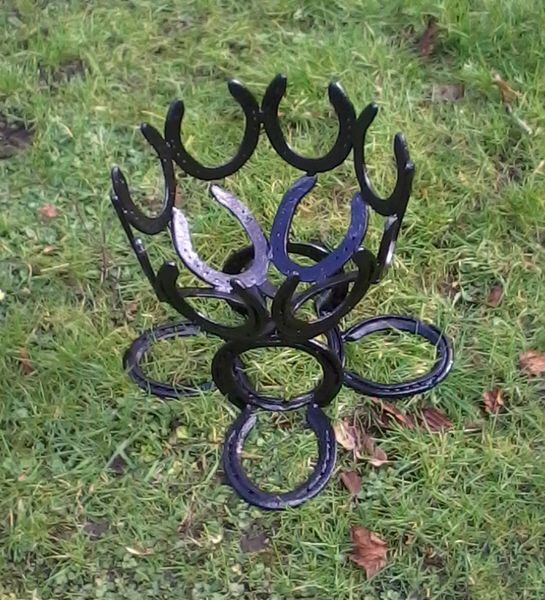 This is one of several planters we made, they take an 18" hanging basket liner to hold the compost and plants, painted in black gloss over two coats of red oxide.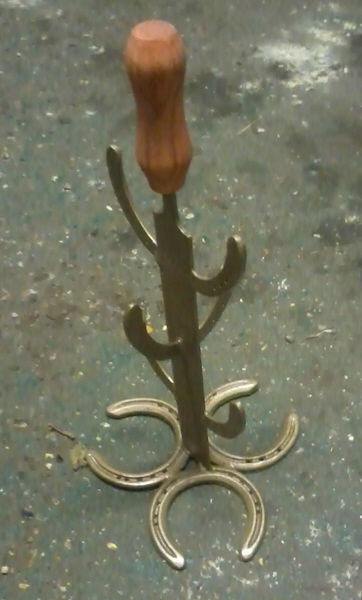 This is different! A mug tree with a wild west feel to it, made from horseshoes and an old rasp, this one is finished in a satin gold but we also make them in black and silver.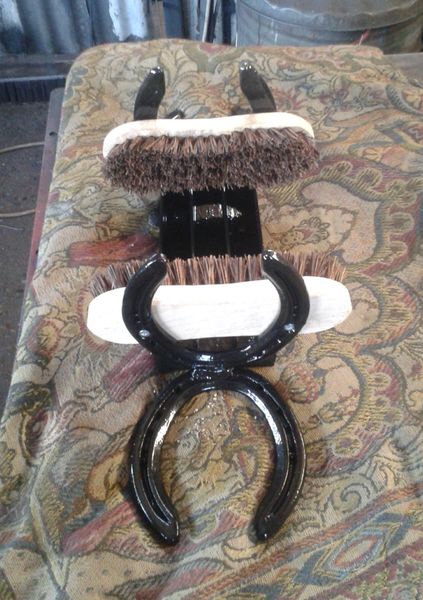 This is a special bespoke shoe / boot cleaner we made for a lady in 2016, it was built entirely from a picture she supplied, it has 2 holes in the base for fixing down to a paving slab.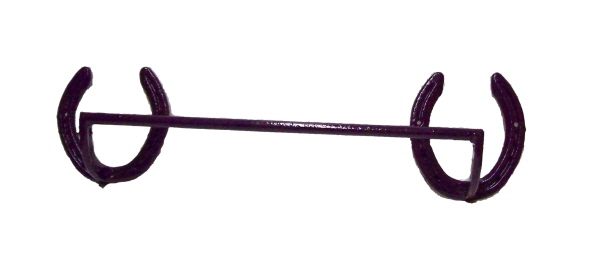 Another of our indoor items, a towel rail, we make these in two sizes, single towel and double or could make to order and in a range of colours, white, silver, gold, pink and even purple!

If you have an idea you would like to discuss
do please get in touch! you could use the form below